3 ways to filter IPs in Ghostboard
When you use Ghostboard to get exclusive analytics of your Ghost blog, you may wonder how to filter your own IP, what if it is a dynamic IP or maybe your team members' IP. No worries, Ghostboard is ready for it. Keep reading to see how to do it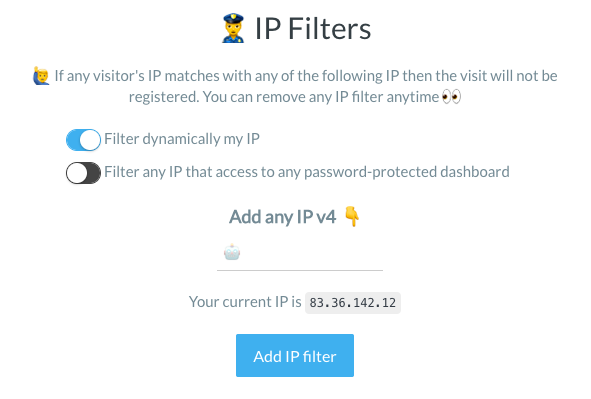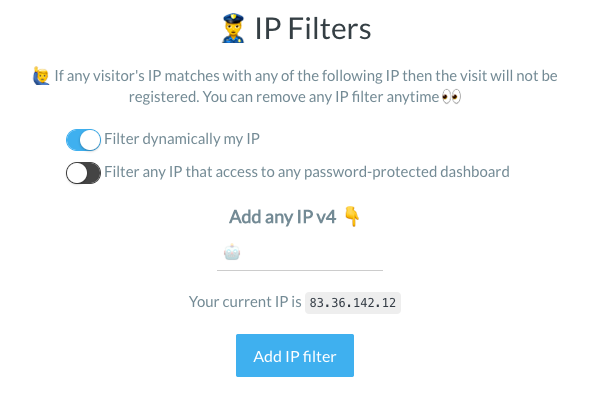 When you use Ghostboard to get exclusive analytics of your Ghost blog, you may wonder how to filter your own IP, what if it is a dynamic IP or maybe your team members' IP.
No worries, Ghostboard is ready for it. Keep reading to see how to do it
Opening the IP filters section
First of all, enter your Ghost blog dashboard in Ghostboard
Click on the Settings icon at the top right corner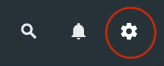 In the Options tab (first one), click the blue button Manage IP Filters in the 4th section.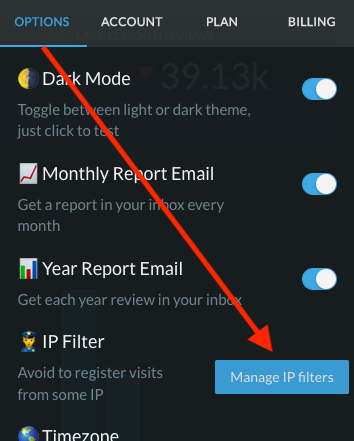 Option 1: How to filter a dynamic IP
Most people use an Internet connection that IP changes from time to time. This is fine but it is something to take into account to keep updating it in order to filter it.
You have available a switch button to enable or disable the filtering your IP dynamically.

💡 How does it work? Every time you enter (any of) your Ghostboard dashboard, we save your current IP to take into account to filter it from the tracking of your blog
Option 2: How to filter my team members' IP
Usually, teams using Ghostboard create custom private dashboards with a password.
You have the option to filter any IP that accesses any password-protected dashboard automatically just by enabling the second switch option

Option 3: How to filter a fixed IP
You can add fixed IP for filtering them in tracking. Just enter the IP and click the button Add IP filter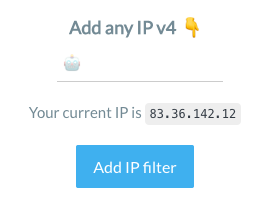 Wait, why should I filter any IP for my blog?
The most frequent reasons are:
Filtering yourself and/or your team in order to see analytics only of your audience
Subtract some monthly views
You need to filter a fixed IP due to a custom solution or tech setup on your side
💡 Anyway, you can remove any IP filter anytime in the same place
Write your Ghost blog success 🚀
Give a try to Ghostboard without any risk: start now your 14-day free trial without a credit card, and check it out by yourself 🙂

Happy to help you and answer any questions, tweet us or contact us in your dashboard! 👋