Introducing the Clicks report 🖱
Learn more about the new Clicks report available in Ghostboard about click tracking for your Ghost blog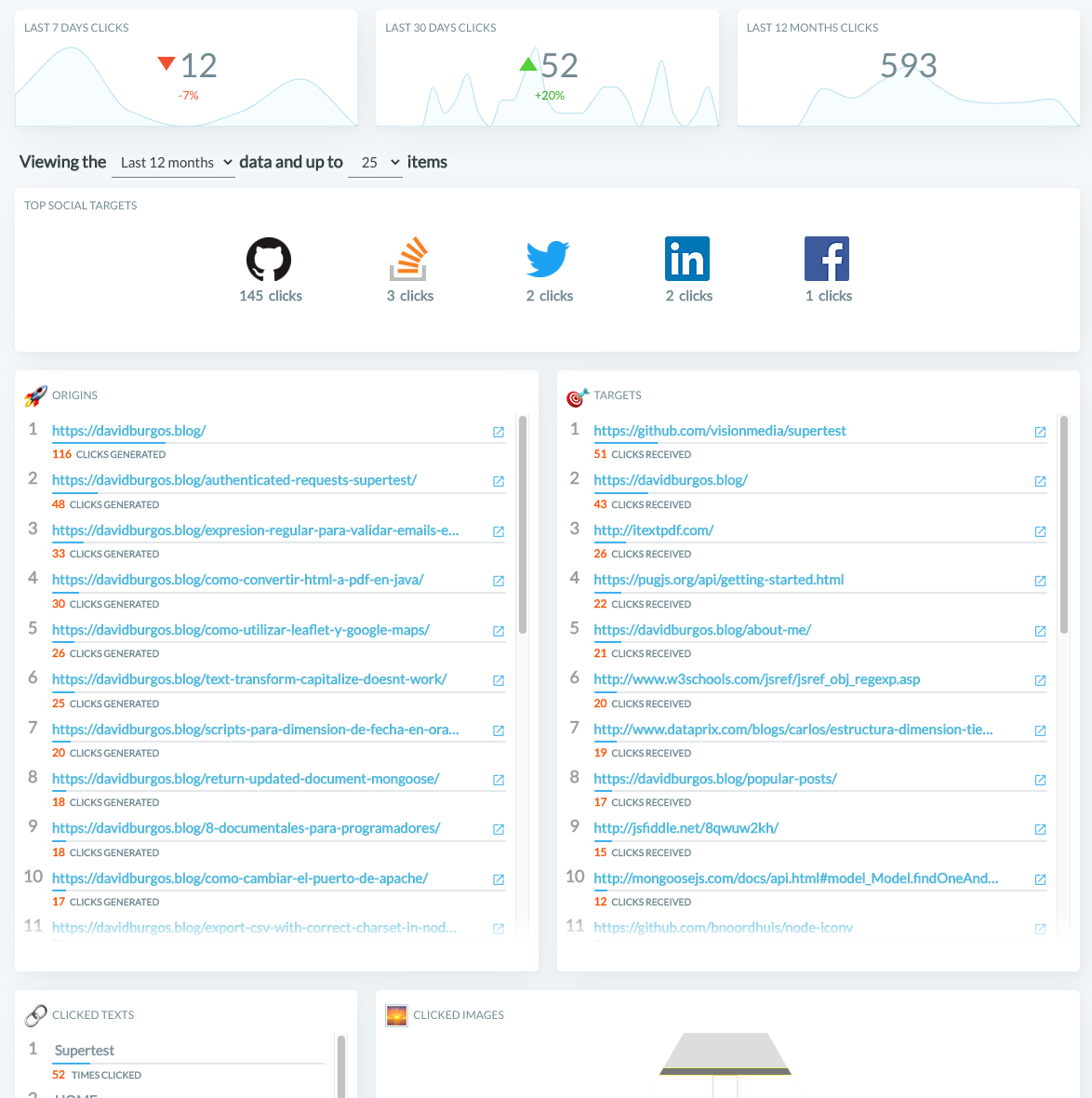 Happy to introduce the new Clicks report in Ghostboard, recently updated with feedback from some customers regarding the beta version released a couple of months ago.
What info can we see in the Clicks report? 📊
Count & trend of clicks in the last 7 days, 30 days and 12 months
Top social targets clicked and number of clicks
Top URL Origins: which pages are generating more clicks
Top URL Targets: which URL are receiving more clicks
Top clicked Texts
Top clicked Images
Selectors to change the data time period and the number of items as limit
How does it work? 🤓
As you can see in our open-sourced tracking file, Ghostboard only listens to the clicks produced to the hyperlinks (aka links), any other click is skipped.
Then it reports the current URL, the target URL and the clicked image or text when proceeding.
This feature support for tablet and mobile devices, not only web browsers. And it's out-the-box with Ghostboard, it does not require any additional setup.
💡 Privacy-first: Ghostboard does not identify who makes the request. Each click is anonymous and does not contain any personal or device-related identification.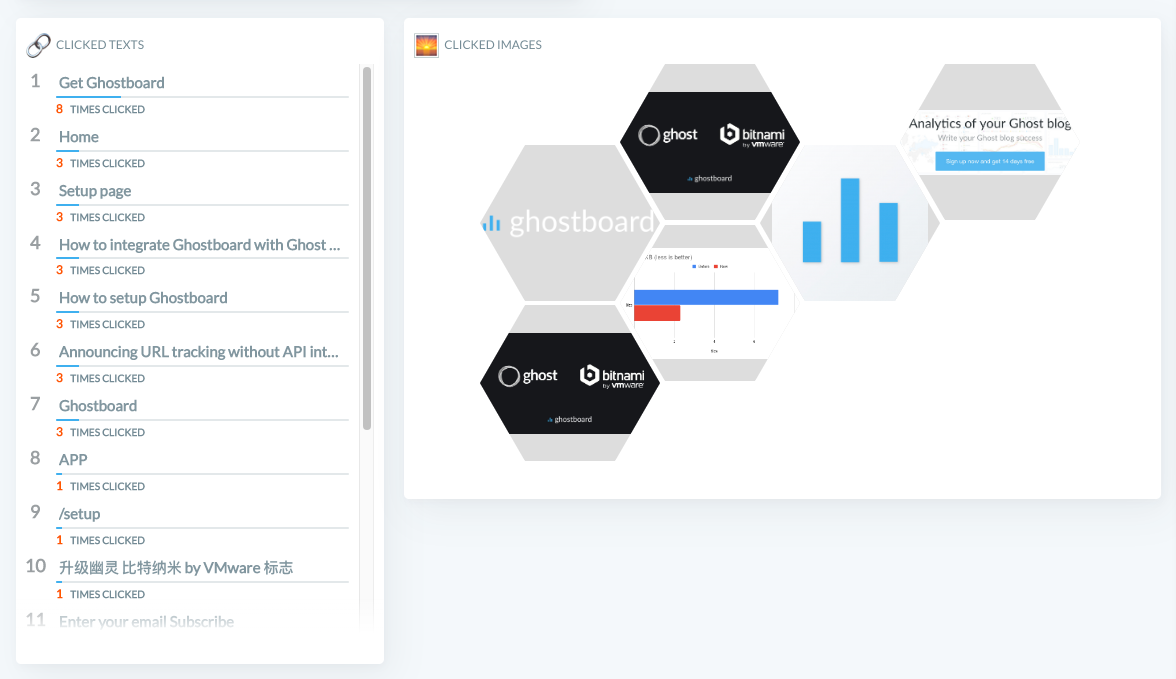 Why? ✨
There are some use cases:
How your readers are interacting with your blog
Whether they are attracted to your CTAs (like buttons or banners)
Helps you optimize your marketing strategy
Useful for social media marketing campaigns
Identify which content on your blog is generating the most clicks
Write your Ghost blog success 🚀
Give a try to Ghostboard without any risk: start now your 14 day free trial without a credit card, and check it out by yourself 🙂

Happy to help you and answer any questions, tweet us or contact us in your dashboard! 👋