Let's see the changes this month!
What's new
📊📩 Month & Year Report via email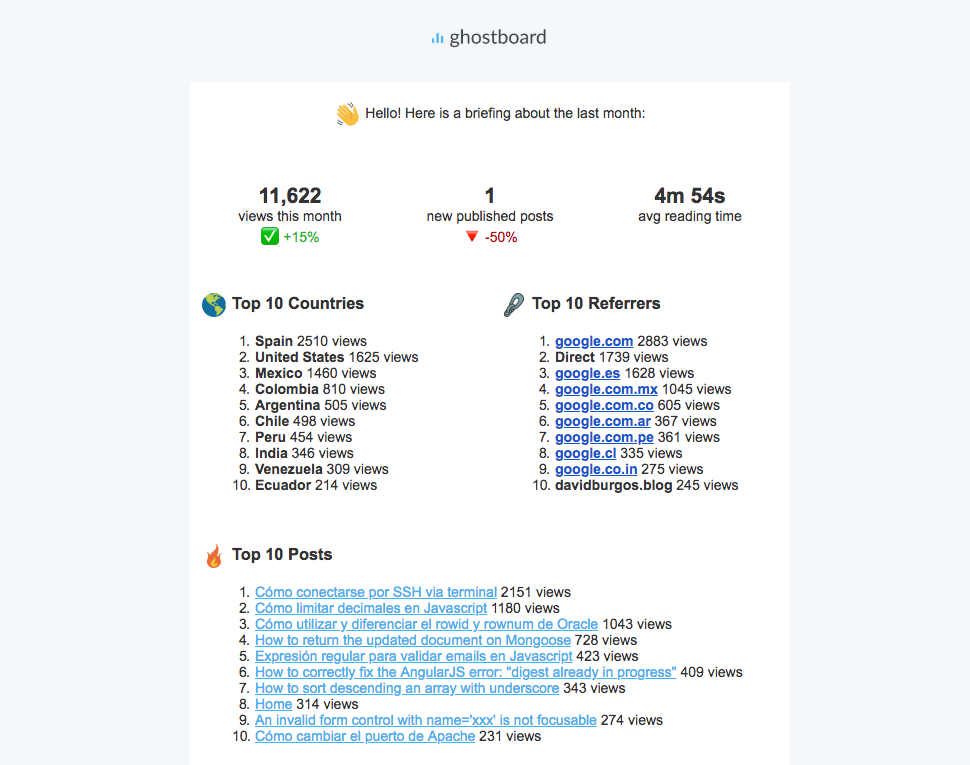 🎉 Automatically get reports in your inbox about the last month and year: views in the last period, new published posts, average reading time, top 10 countries, top 10 referrers, top 10 posts and a link to your dashboard for more info.
🗣 This is the first version, would love to hear your suggestions to keep improving!
This is by default disabled, you should enable them in your dashboard > ⚙️ Options icon (top left corner) > Options tab: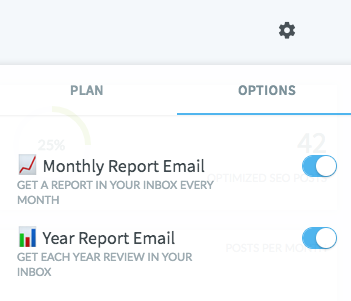 Full changelog
🔑 GDPR compliance: checks & update
📱 Dashboard style issues fixes for small phones
🐛 6 total issues fixed
Follow @TryGhostboard on Twitter to be the first to see screenshots, ask anything or whatever!