What's new
🔍 Explore Report
New Explore Report now available!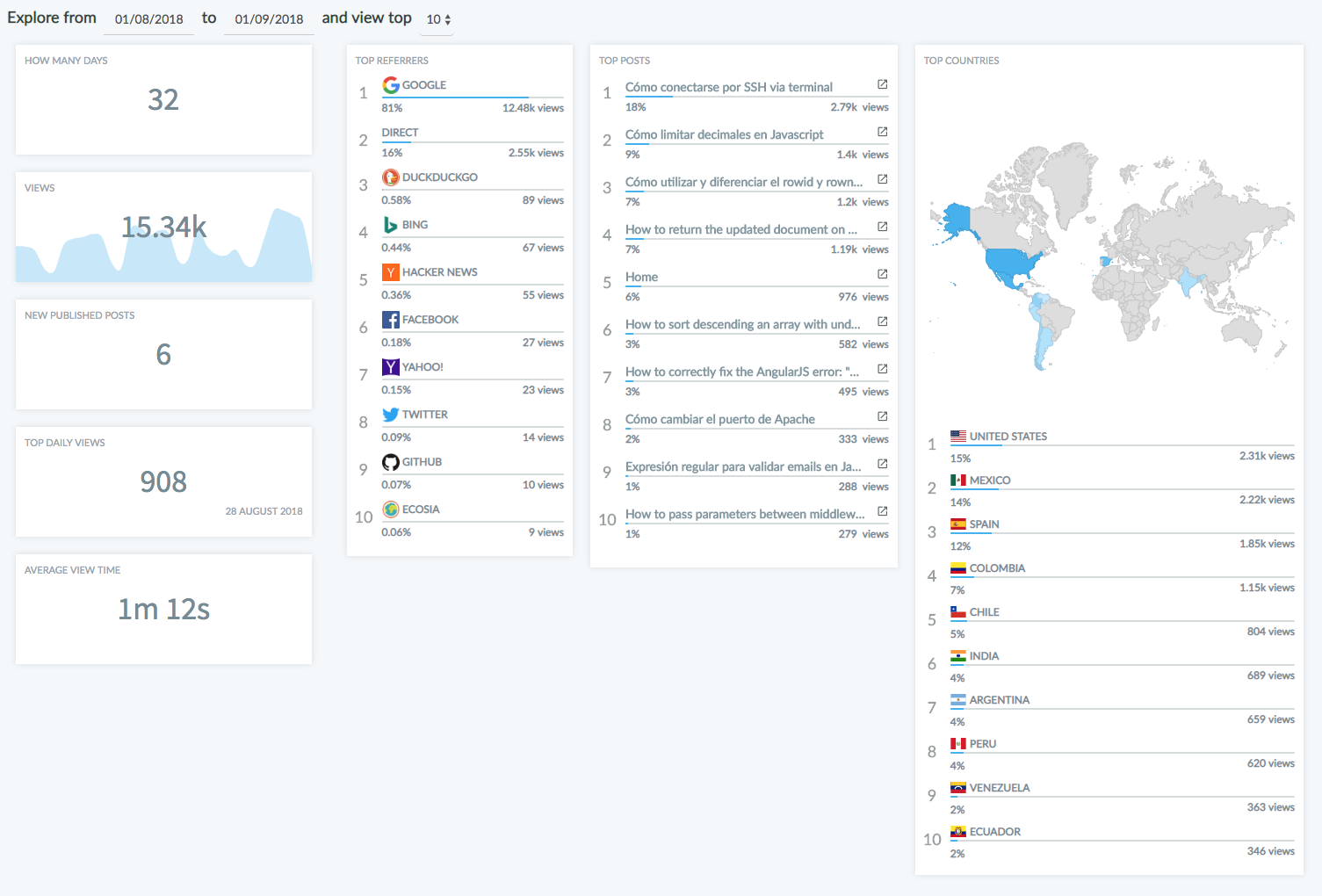 For any time period you choose you can view:
Total days count
Views including graph
New published posts & pages
Popular day and views
Average view time
Top referrers
Top pages & pages
Top countries
You can also select how many items in the Top sections (10, 25 or 50)
❤️ This was the first feature asked by our customers
🔭 Feel free to give your feedback!
🔴 Live Report
Visit time was improved
Also when readers leave your blog but don't close the tab, the time is paused until they leave.
Full changelog
🔍 New Explore Report
🔴 Improved Live Report: visit time calculation and display
🌎 Add Timezone option for datetimes
📄 Enable download invoices (Options > Billing)
⏱ Free trial reminder emails when there are 7 days and 24 hours left
⚡️ Improved loading speed for dashboard
🐛 5 minor issues were fixed
Follow @TryGhostboard on Twitter to be the first to see screenshots, ask anything or whatever!