Happy to share the new public dashboards are now live 🎉 Let's take a look!
Share your blog dashboard with your team or audience 🌎
Now you can select which reports share with your team or audience with an unique link ✨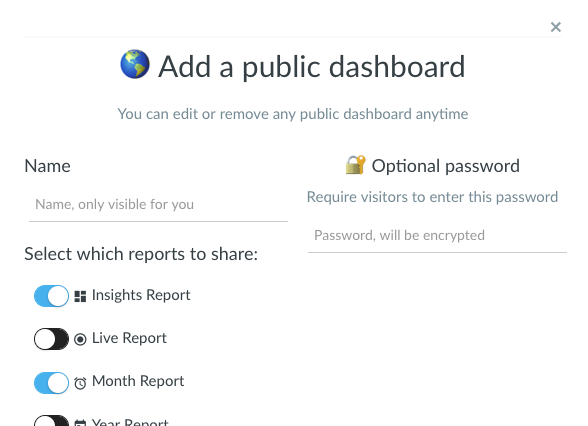 You will see how many views have each public dashboard and you can protect it with a password.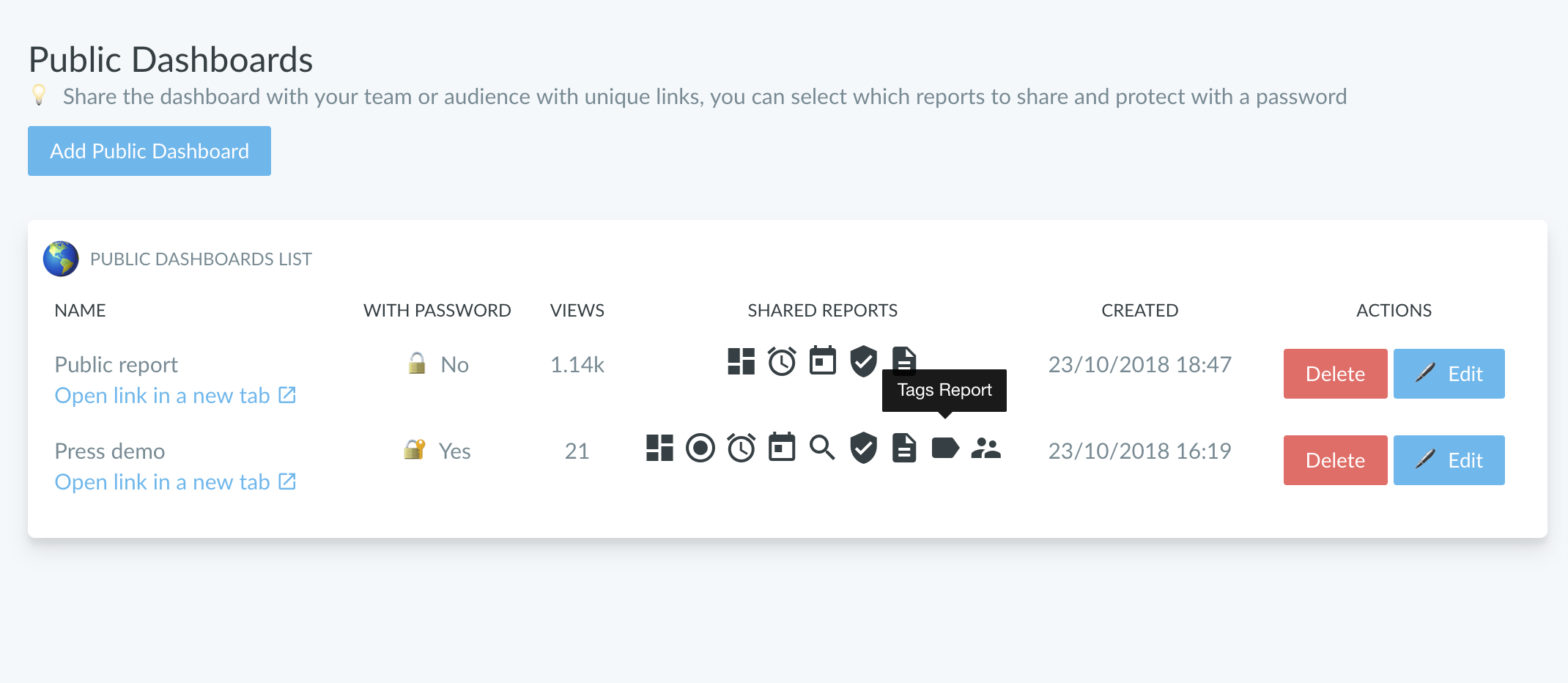 Create and share your custom real-time dashboard in the 🌎 Public section on the left menu.
And don't worry about the views: this views do not count in your monthly usage 😎
🔑 Security first
You can set a password so anyone who enter into your link must to provide the password you entered to access to your dashboard.
Obviously, all public dashboards have hidden and disabled some Ghostboard features like:
Settings: options, account, plan & billing
Notifications and feedback box
Multiblog manager
Support and Public sections
SEO report: edit link and mark/unmark as valid action
Of course, anytime you can edit or delete any of your public dashboards
🗣 Questions, feedback?
Leave a comment below or contact in your dashboard with the feedback box at bottom left corner 🙋‍♀️ Happy to chat with you 🙂
Thanks for reading! 👋
Follow @TryGhostboard on Twitter to be the first to see screenshots, ask anything or whatever!