Announcing support for Ghost Content API
Now Ghostboard supports the new Ghost Content API, find out how to use it in a few clicks. Includes a step-by-step guide with screenshots!
Starting on version 2.10, Ghost deprecated the public API and created the new Content API ✨
This change improves the access and security of the content but the output is almost the same: public data of posts, tags & authors. Read more about the Content API.
Ghostboard now support the Ghost Content API, so if your blog is the version 2.10 or newer you can integrate it with just a couple of clicks.
Use Ghostboard with Ghost Content API
1 - Log in into your Ghost admin and click on Integrations on the left menu
2 - Click Add custom integration green button
3 - Set ghostboard as name, for example
4 - Copy the key and paste in Ghostboard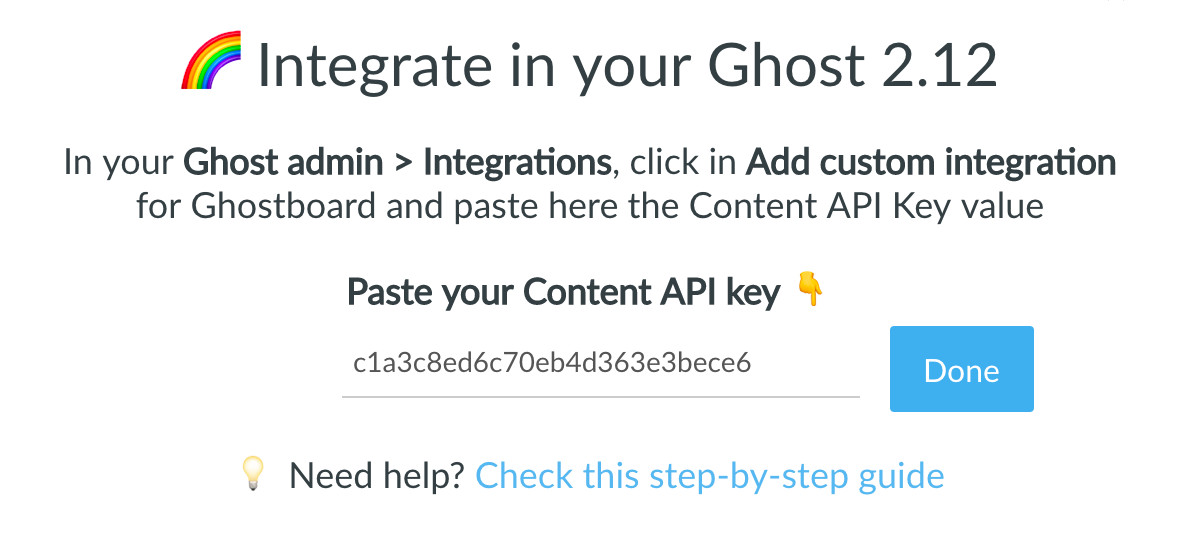 👏 Congrats, the integration is completed!

Anytime you can set or change the key in ⚙️ Options (top right corner) > Plan > Ghost Content API: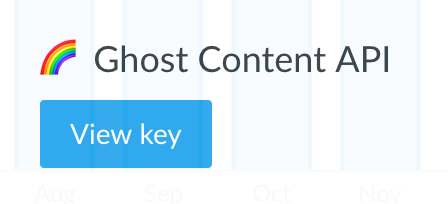 Please check this step-by-step guide with screenshots for more details
Also ghost-purge-images supports Ghost Content API
Our free open source, command-line interface (CLI) tool called ghost-purge-images available in Github has been updated too to support Ghost Content API.
With this tool you can see and remove all the uploaded images that are not being used in any part of your Ghost blog.

For example, after remove the uploaded image in a post or after delete a post in where was uploaded.
Also it was improved and added support for images used in tags and authors.
Please find how to install and run it in Github
Write your Ghost blog success 🚀
Give a try to Ghostboard without any risk: start now your 14 days free trial without credit card, check it out by yourself 🙂

Happy to help you and answer any question, tweet us or contact in your dashboard! 👋