Announcing Uptime monitor with downtime alerts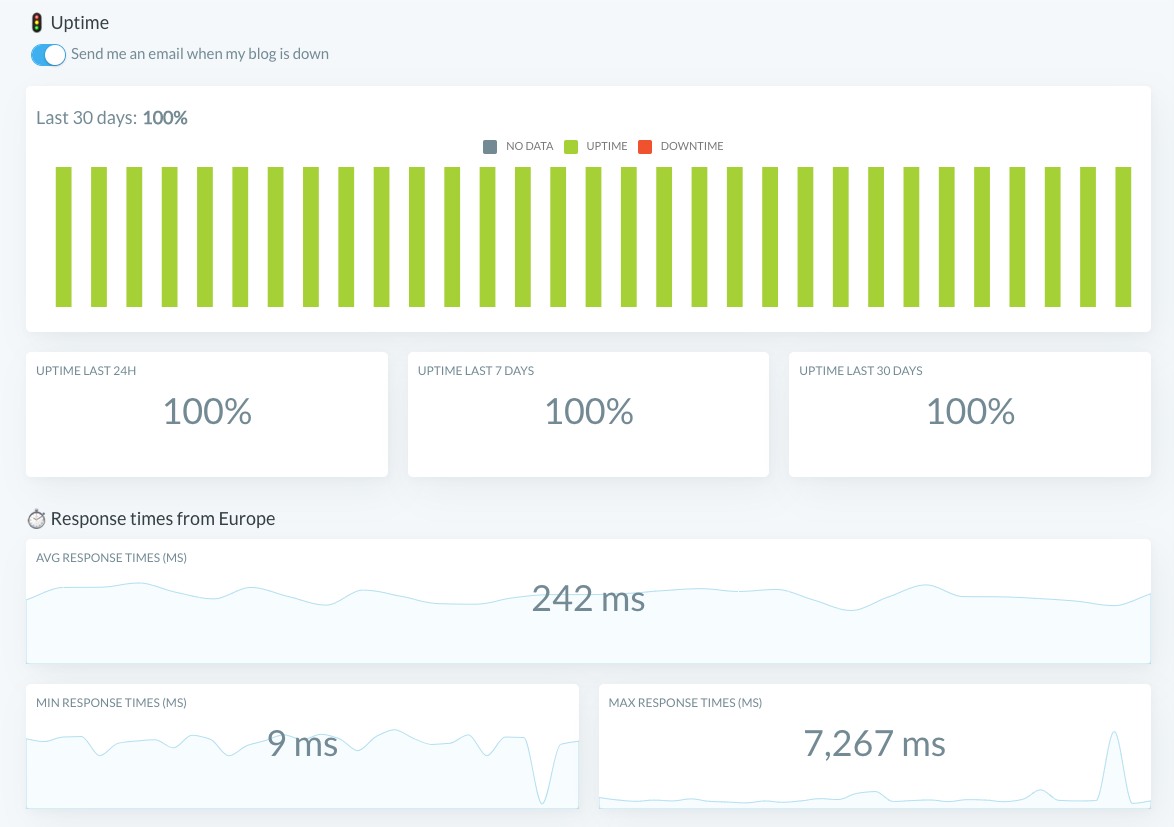 Happy to announce that in the last few days, you can find available the Uptime report in Ghostboard, in order to monitor the uptime/downtime of your blog, see the response times and if you wish, get downtime alerts in your inbox
What info can we see in the Uptime report? 📊
Uptime percent of the last 24 hours, last 7 days and last 30 days
Uptime and downtime times & percents of the last 30 days
Average, minimum & maximum response times (from Europe)
Option to enable/disable the downtime alerts via email
How does it work? 🤓
Ghostboard automatically tracks your blog every 30 seconds. In case it detects your blog is down, it checks again to avoid false positives.
In every check, Ghostboard tracks the response times and if your blog was confirmed as down, the time that your blog is down.
If you enable the option, Ghostboard will send you automatically an email when your blog goes down.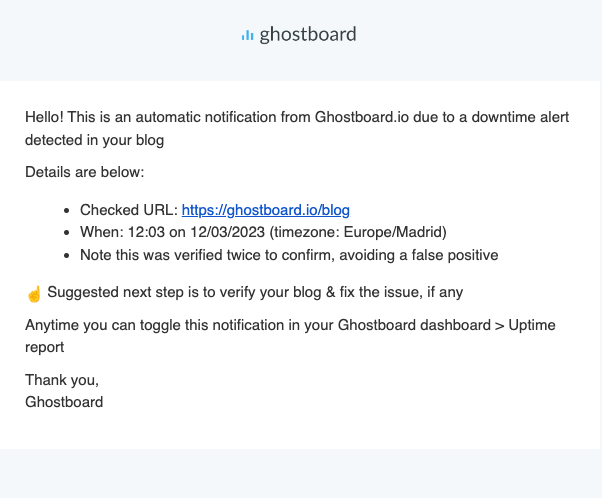 And another email when your blog is up again with how much time it was down.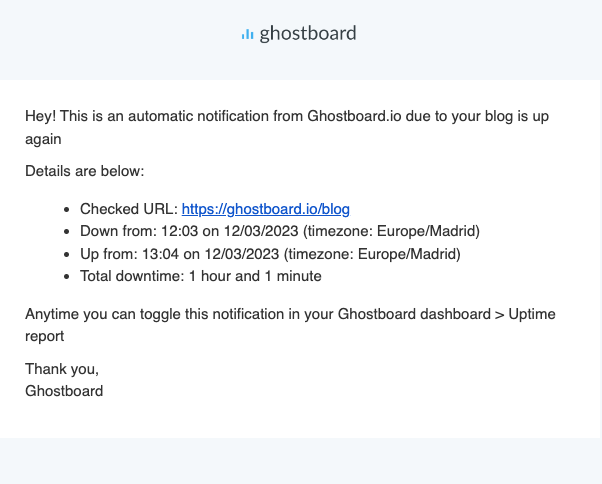 Why? ✨
There are some use cases:
Track your blog uptime & downtime: the less downtime, the better for your SEO.
Monitor your blog performance: the faster, the better. Performance is taken into account for SEO and you can't improve what you are not measuring.
Get notified in seconds when your blog is down, before your audience notices it, avoiding a long time down affecting your blog reputation and potential audience growth
Write your Ghost blog success 🚀
Give a try to Ghostboard without any risk: start now your 14-day free trial without a credit card, and check it out by yourself 🙂

Happy to help you and answer any questions, tweet us or contact us in your dashboard! 👋