🙌 It's very easy to setup Ghostboard for your blog but if you need an extra help, here it's a guide for you!
After complete your signup, you will be at the Setup page, always available on /setup if you didn't complete yet. It looks like: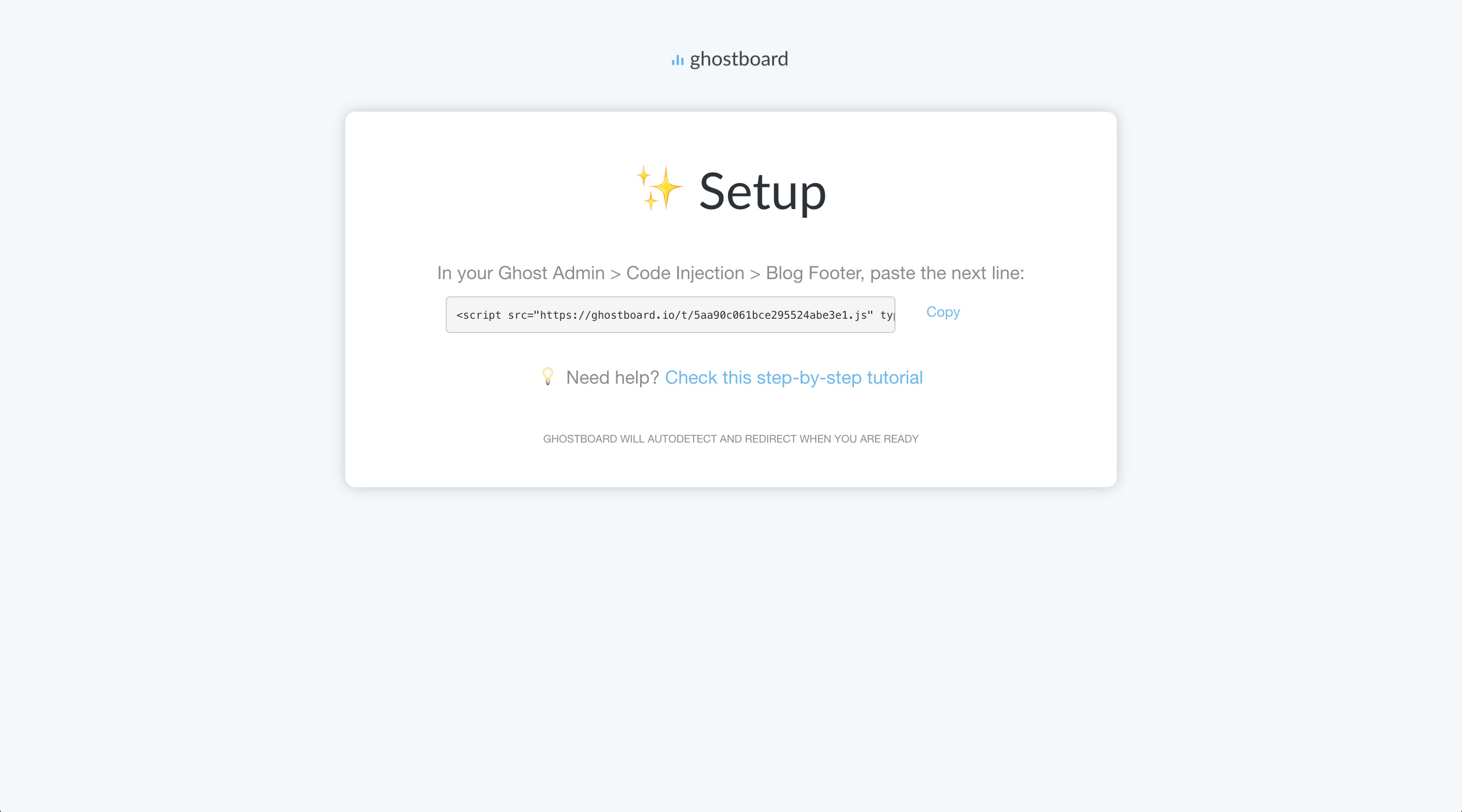 Step 1: Copy your unique line
In the Setup page (login required), you can copy manually the code line or use the Copy blue text to automatically copy it to the clipboard 👌
Step 2: Paste the line in your blog
Signin in your Ghost blog (login to yourblog.domain/ghost) and then go to Code Injection section in your left menu: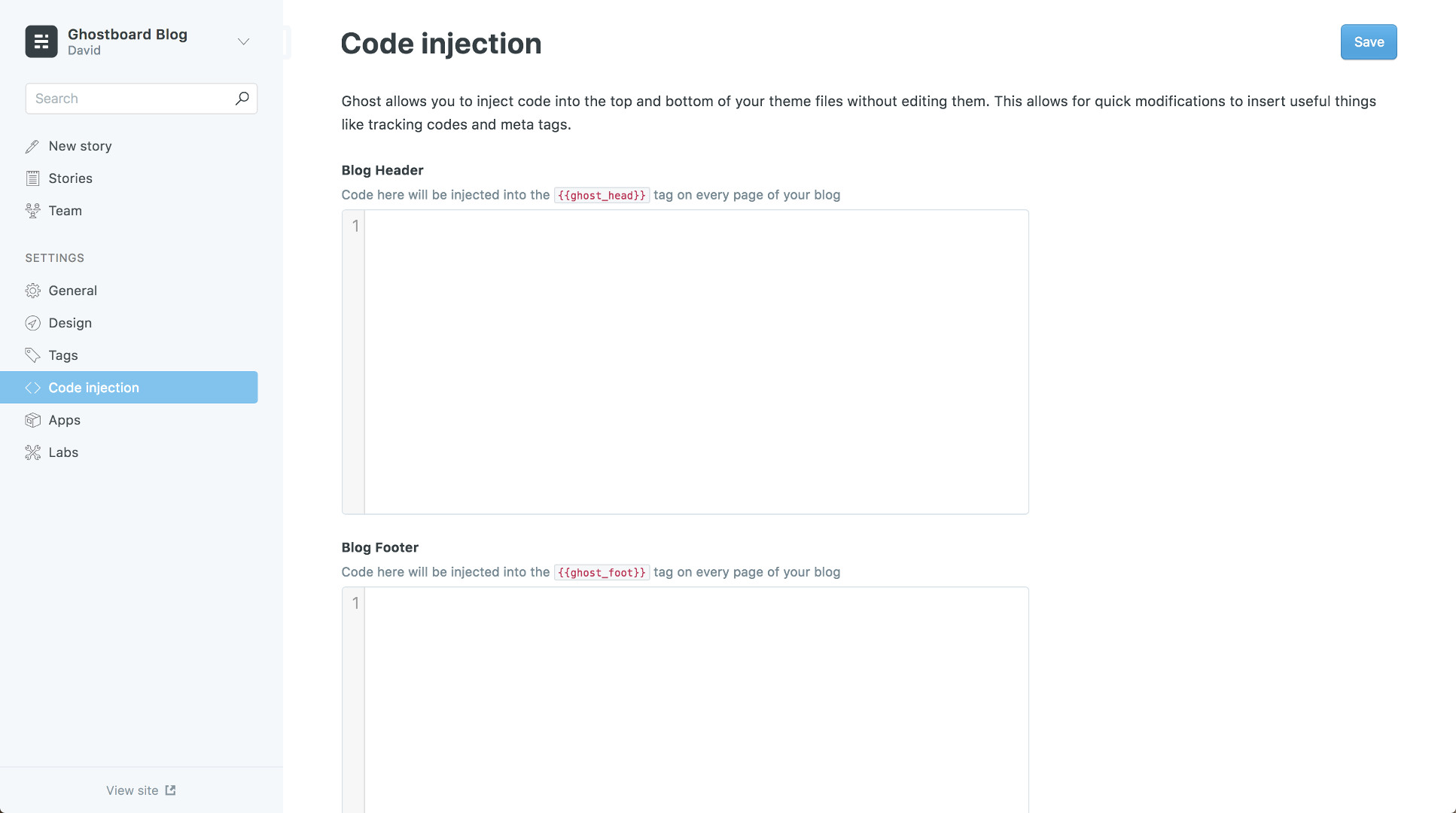 👇 Paste your line in the Blog Footer section: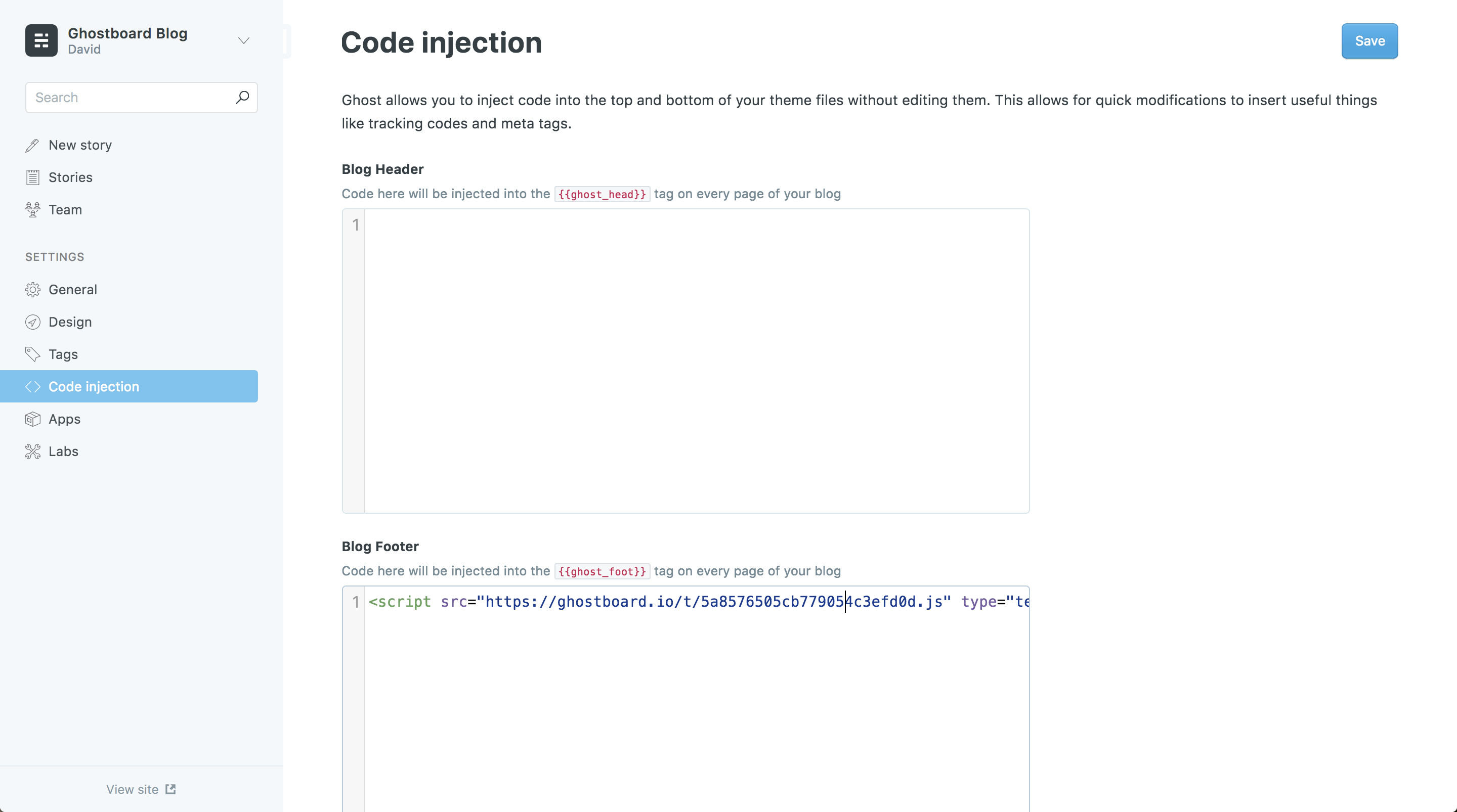 😉 If you already have some code, don't worry and just paste it at the beginning.
✅ Note: it will work too if you paste on Header section instead of Footer, but we recommend on Footer for a better performance of your blog.
Step 3: Check/Enable Public API
Now go to Labs, at your left menu. Scroll down to the Beta Features and check that Public API has the ✅ green check, if not, please click it to enable it.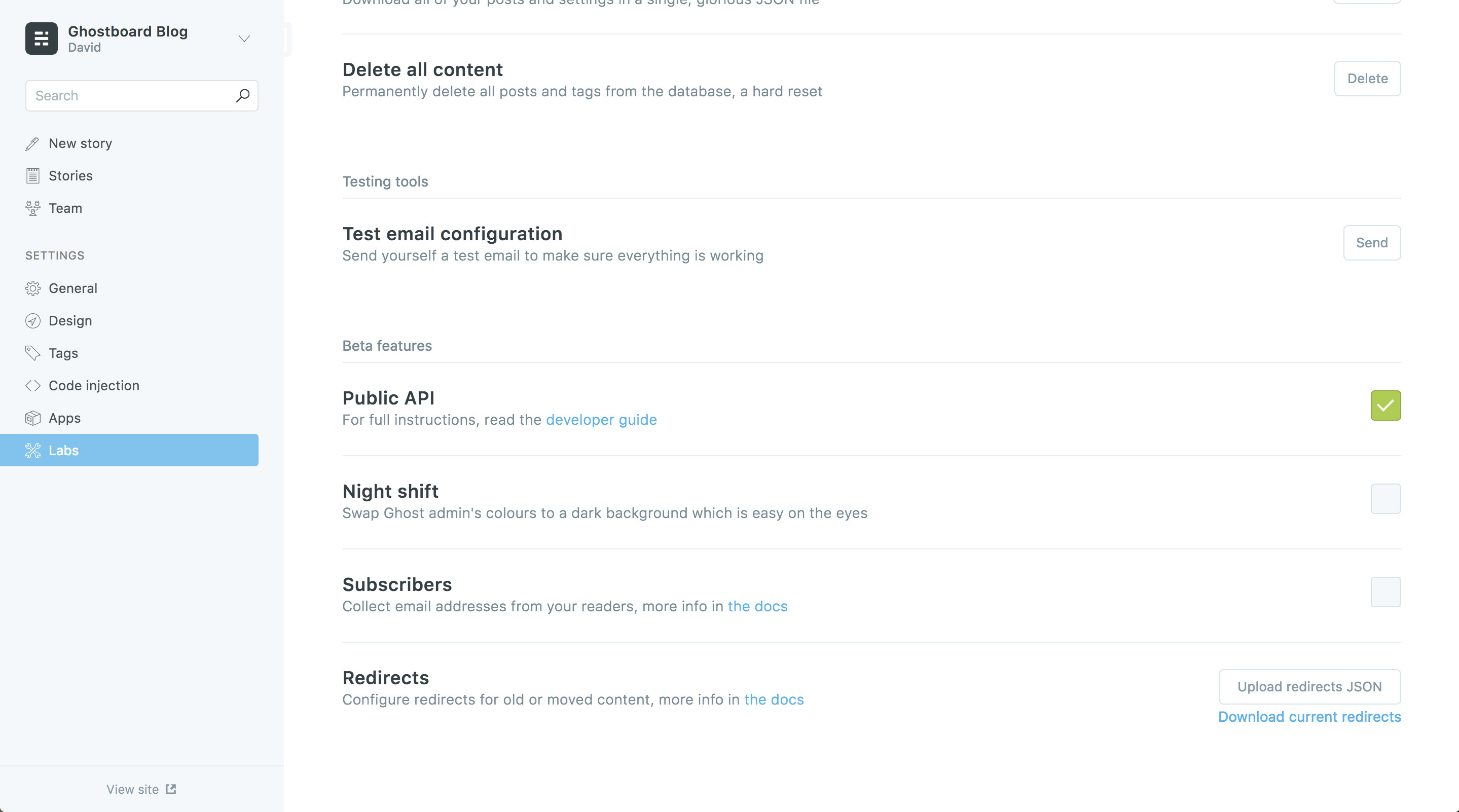 ✅ Note: Public API is activated by default from Ghost version v1.0
It's done!
👍 Visit your blog, can use the link View site on the left bottom corner of your Ghost admin.
Now back to Ghostboard, if you had opened in your browser the Ghostboard Setup page, it will confirm it's done including a link to your dashboard and the page will try to redirect to your dashboard automatically 😎 Congrats!
Need help?
Feel free to contact us openly in Twitter or email us at support at this domain, please include your blog URL 😀 We're happy to help you.