Why your Ghost blog doesn't need Google Analytics
Learn more about why your Ghost blog doesn't need Google Analytics, what GDPR says and how Ghostboard can help you :)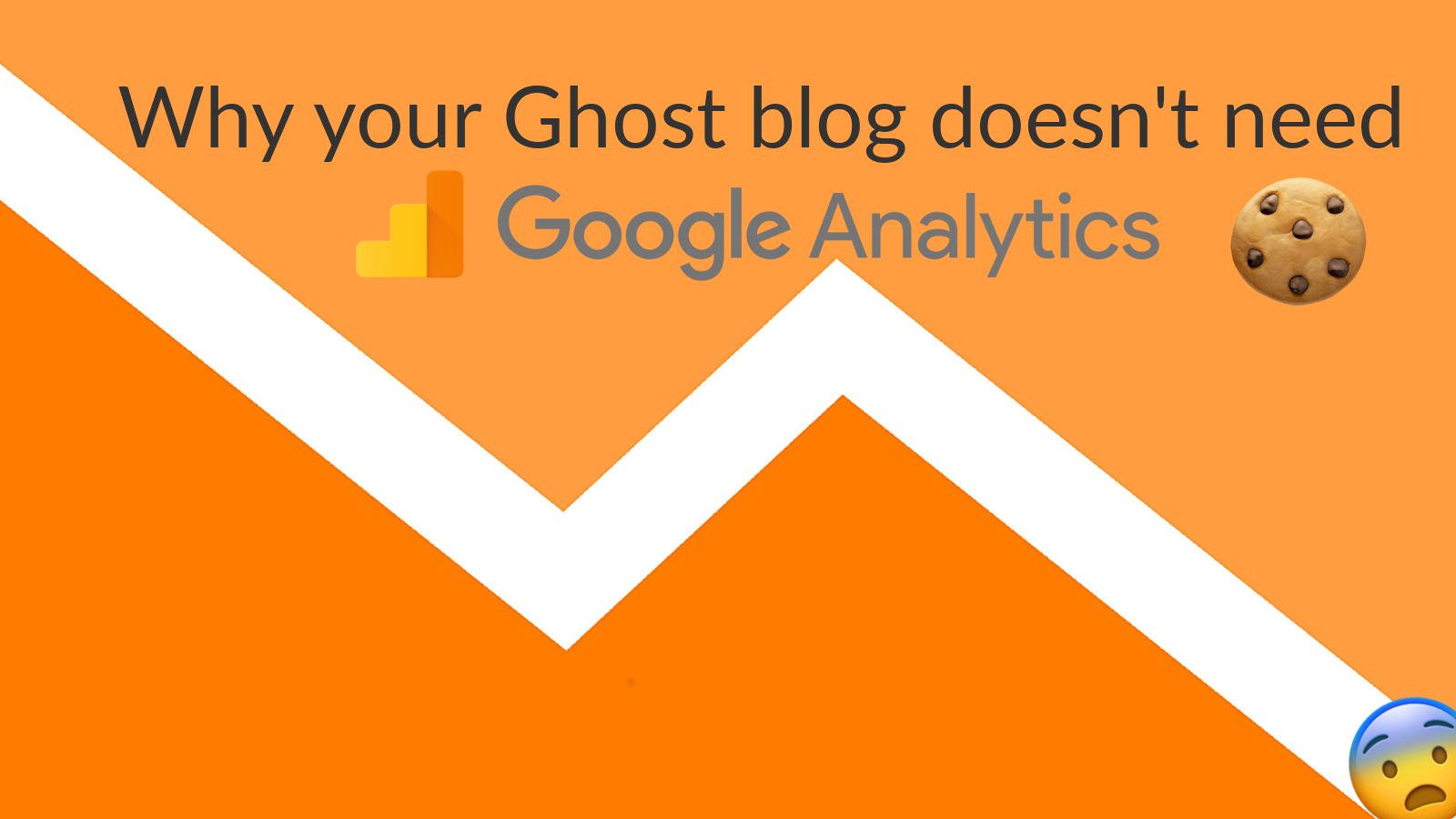 Before see why your Ghost blog doesn't need Google Analytics or any other analytics tool, let's remind a bit about GDPR, the last European privacy law, and how it affects you.
What 🇪🇺 GDPR says
A very quick briefing focused on blogs:
🕵️‍♂️ You must inform to your readers when collect personal info (like IP) or use cookies and ask permission for it.
🚨 If they deny, you should not track them, so you would loss information.
🌎 This apply for any European visit, even if you and your blog are in any other continent or country.
Learn more about GDPR in eugdpr.org
What should you do if use Google Analytics 😖
You should:
😖 Add a annoying popup informing you use cookies (due to Google Analytics) and ask them permission.
🤢 Also add an opt-in (to track) and opt-out (to avoid track and loss data of people who denied it), save the choice, remind and apply it
🤓 Turn on IP anonymization
⚠️ Another option is to block any visit from Europe but then you lose a big audience and visits.
Why Ghostboard ✨
Keep in mind Ghostboard is GDPR compliant and some related features are:
Cookie-free, doesn't use cookies
IP anonymization by default
Instant setup, ready to work out-the-box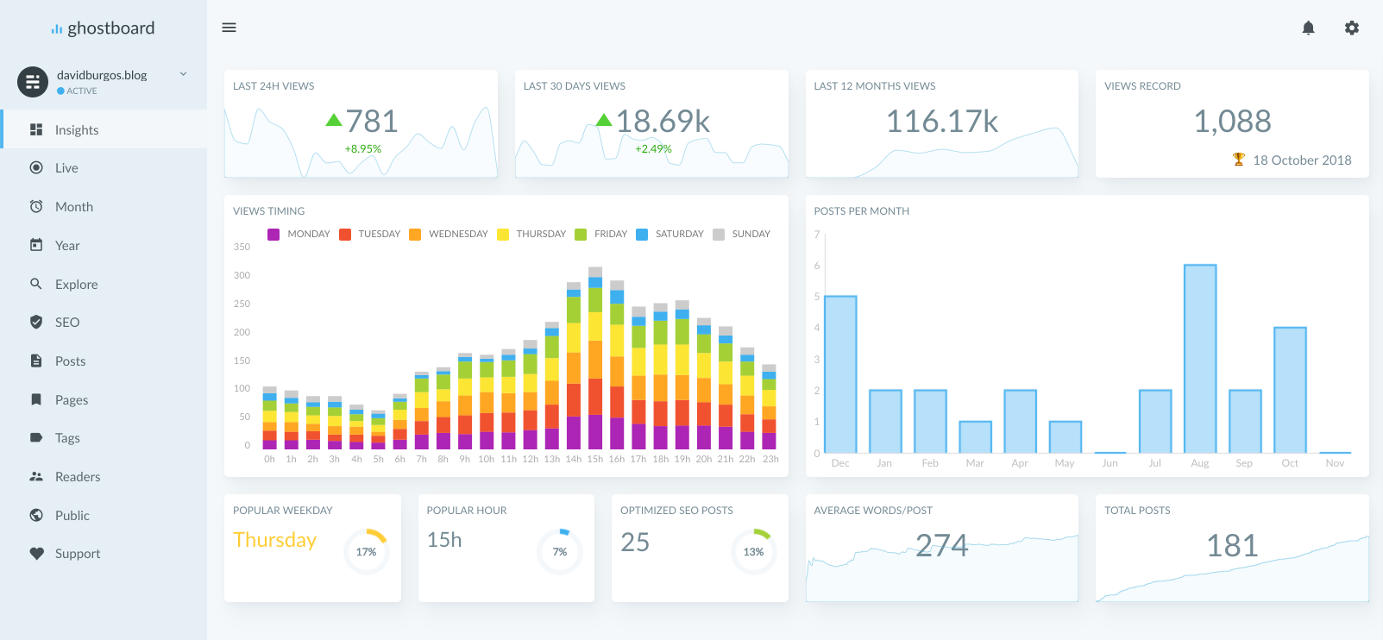 ✅ So if you use Ghostboard:
🎉 You don't need to add annoying popup asking for permissions for cookies
💎 You will not lose data about people who cares for their privacy and deny the permission
🌈 Respect your readers and their privacy
👍 You get all data you need from GA: real time report, data about popular pages, countries, referrers, devices, languages, etc.
🎩 Get blog-focused analytics, far more than generic ones, like SEO report, content report, tags report, share custom dashboards, etc.
Find more details about features list and screenshots.
And Ghostboard is pretty easy to install just pasting a line in your Ghost blog only once, no code edition or theme integration 🙌
Feel free to read How to setup Ghostboard, you can setup Ghostboard in less than 10 seconds!
Write your Ghost blog success 🚀
Give a try to Ghostboard without any risk: signup for free and enjoy a 14 days free trial without credit card, check it out for yourself 🙂

Happy to help you and answer any question! 👋