A lot of new things and changes are here:
New: SEO Report

Up to 4 columns containing the next:
Posts without meta description
Posts without featured image
Posts with too long meta description
Too short posts
Each post title is a link to edit the post.
New: Year Report
Similar to the Month Report, but for the current year data.
Updated: Insights Report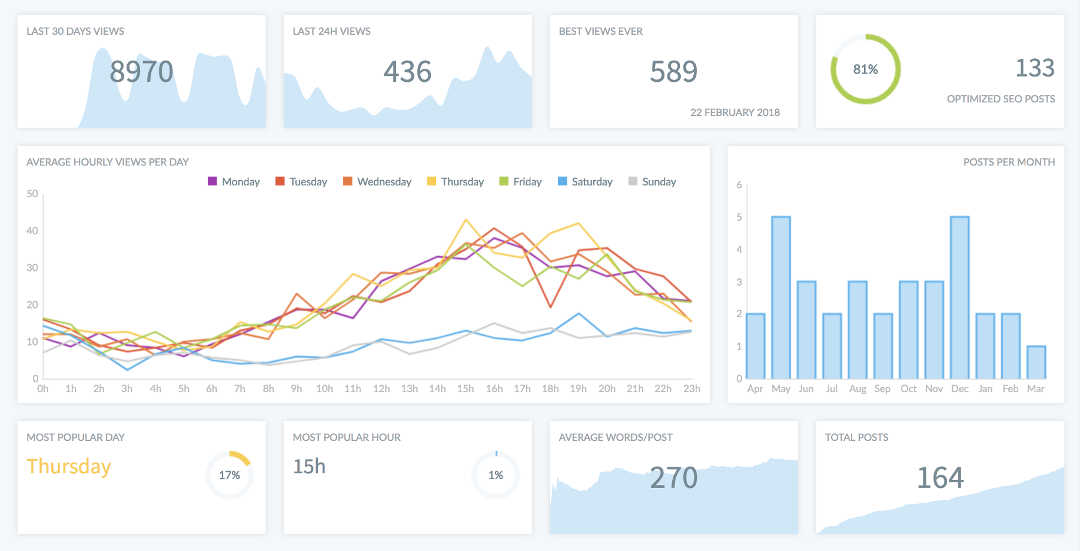 Changed the Bad SEO posts count to Optimized SEO Posts, also fixed the average hourly views per hour chart.
Copy to clipboard on Setup page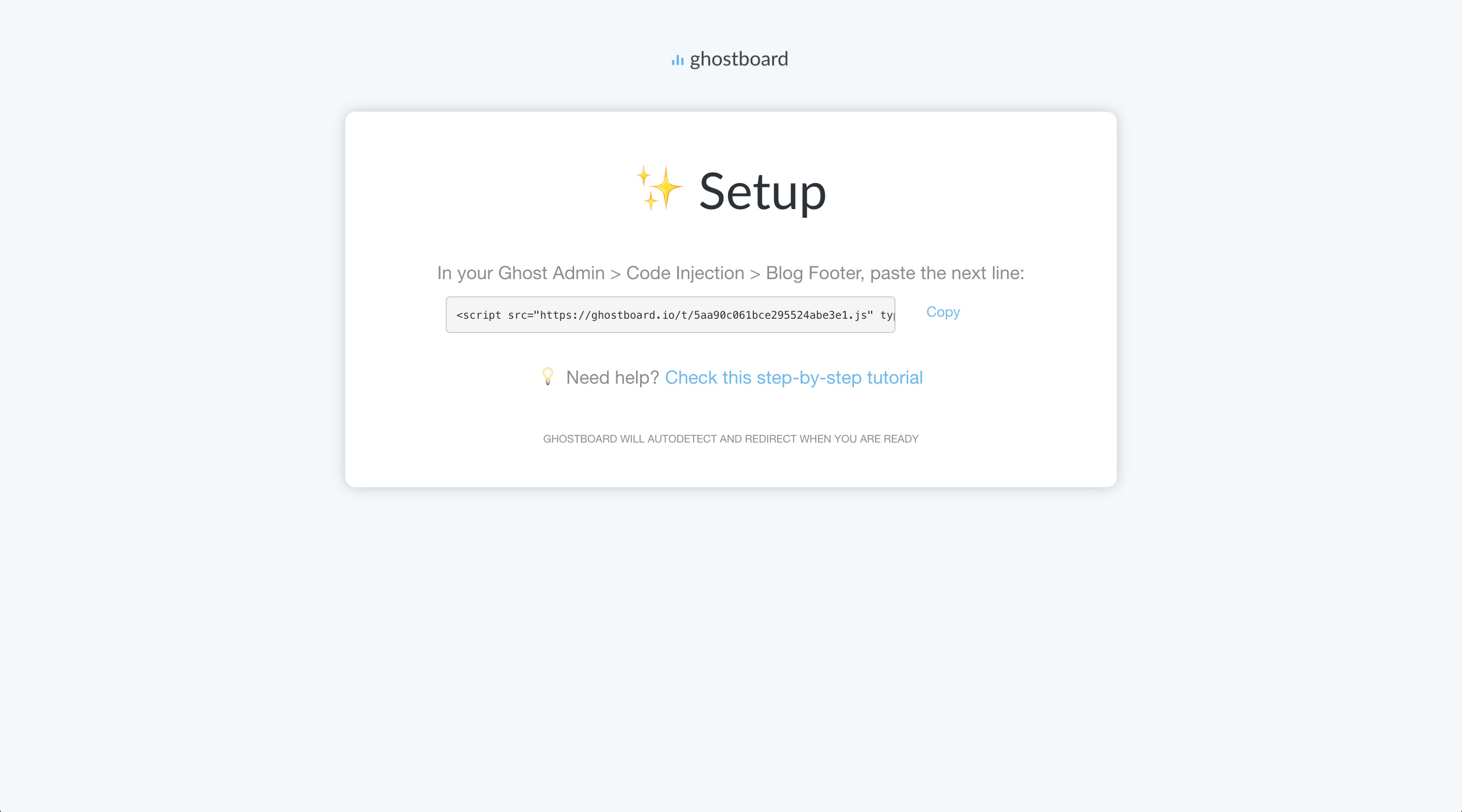 Added a Copy blue text to copy to the clipboard the code to paste in your Ghost blog.
How to setup Ghostboard guide
Published a guide in the blog about How to setup Ghostboard
New design
More fresh, light style both for dashboard and other pages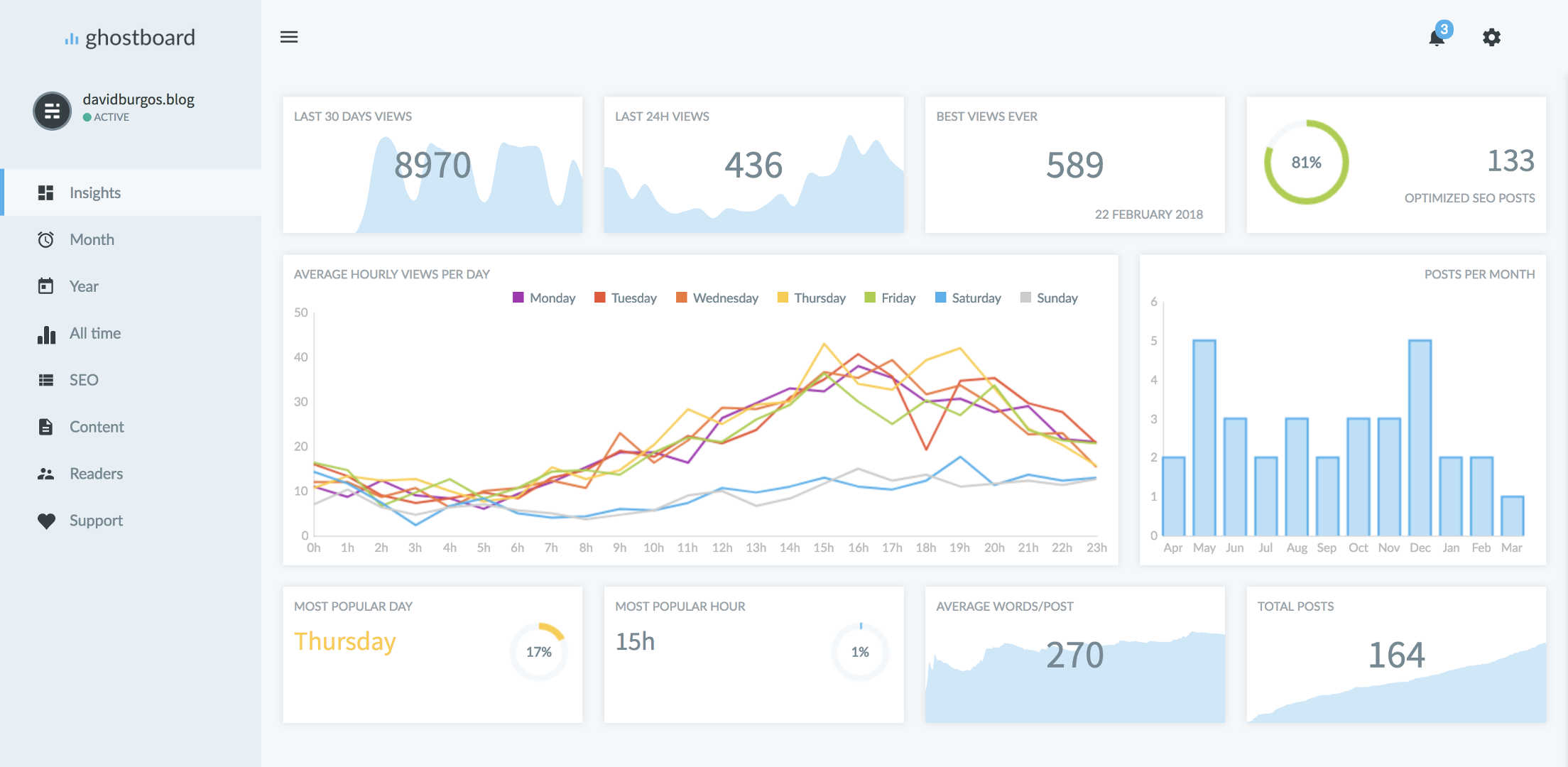 And finally, several bug fixes were fixed 🐛 👨‍💻
Follow @TryGhostboard on Twitter to be the first to see screenshots, ask anything or whatever!