What's new
Here is the full changelog of this update:
📄 Pages
Added support for Pages in every chart and list and also added a special report for them:


Similar to posts performance report but for pages only
📔 Multiblog manager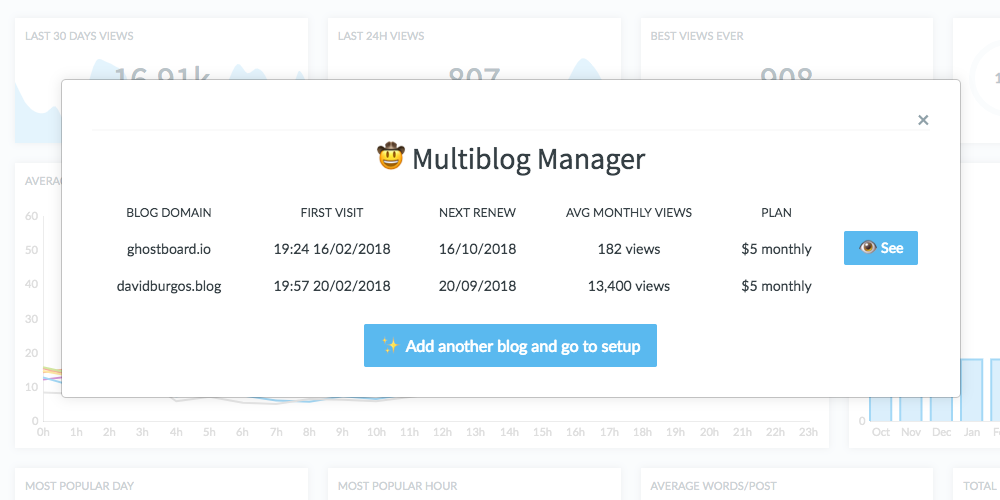 In your Ghostboard account, now can add multiple Ghost blogs and switch to them anytime to see their dashboards.
🌹 Requested by a customer
😴 Mute items in SEO report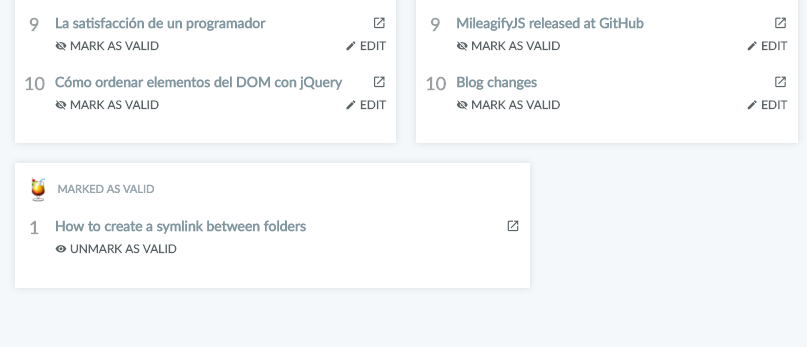 Now you can mark as valid (and undo) any post or page in the SEO report.
Why? Maybe you want to avoid the reminder to optimize that your Privacy page has not a meta description or the About me page has not a featured image 👌
🌹 Also requested by another customer
🤖 async support
The tracking code now support the async attribute in the script tag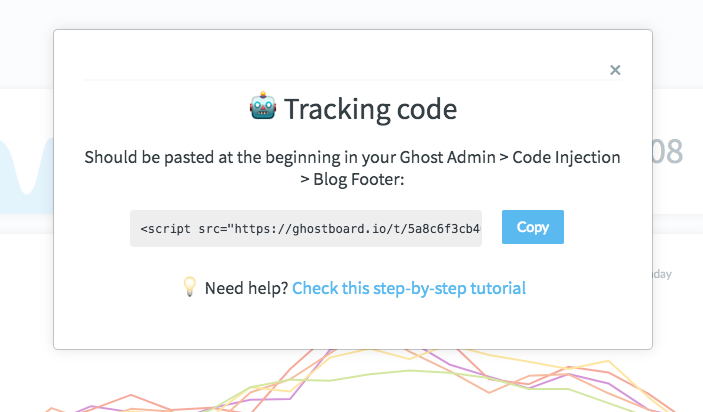 In Options > Plan > Tracking code, you can view & copy your tracking code anytime you need, also included the async update if you want to update it 🙂
✨ Reset password and email
😅 The first versions of Ghostboard didn't have any way to change password or account email. But don't worry, now you can reset password and email, when you asked it, will receive an email with a link to proceed.
Also 🐛 2 bugs were fixed.
And finally, 4 posts were published:
That's all 💪 Already working in the next update!
Follow @TryGhostboard on Twitter to be the first to see screenshots, ask anything or whatever!